3 Free Math Games for Valentine's Day
! All games come in addition or multiplication version.
Game 1
: Valentine Roll: Played just like the LRC (left, right, center) Game. Roll 2 dice. Either add or multiply and follow the directions on the answer key.
Game 2
: Cupid's Hearts: Roll 2 dice. Cover the numbers 1-9 on a heart strip. 1st person to cover their entire strip is the winner.
Game 3
: A Jar of Hearts. Use either the addition or multiplication version!
For some fun
Valentine Reading and Writing Centers
try this little pack. It has 9 fun and engaging centers to keep your students busy for the month of February. All centers are curriculum based.
Try these fun and silly
Love Bug Missing Numbers
.
Three versions are available.
They are a Valentine Special: 30 Task Cards for $2.
Happy Valentines Day!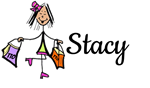 To be notified of my next freebie, follow me on Bloglovin!