Mystery Name
is a great way for students to get to know their classmates and generate new words in their name. The student who is chosen to be the "Mystery Name" gets some recognition too! Create a Mystery Name for each student in your classroom.
Use Mystery Name for: a warm-up activity, or morning work.
How to Use:
(2 versions- first/last name and first name only)
• On the Mystery Name sheet, the teacher scrambles a student's first name and last name. The first name is the first row of boxes and the last name is in the second row of boxes.
• Give the ½ sheet with the scrambled name, to each student. The students unscramble the name. Remind students to not shout out the student's name and be very quiet while working. Let other students figure out who the mystery name is in the classroom.
• Once students figure out the Mystery Name, they use the letters in the boxes to make new words.
• Call on students to ask them what words they made from the letters in the name.
Click on the pictures to get your free Mystery Name!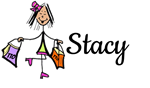 View my shop on