Free Wicked Witch Multiplication Game
:
This FREE multiplication game is thrilling and exciting to play. Players pick cards and state the multiplication fact. Players try to be the first player to collect 10 cards. But be careful of the wicked witch card! If this card is drawn, all cards are lost from the player's hand!
Students will scream with delight!
Facts 1-10 are used.
Need some Halloween Centers and activities? Try this pack loaded with reading, math, writing, and science.
Thank you for stopping by today!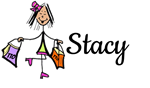 I'm hooking up with